A bright future for inward investment in Scotland
24 Mar 2021 • 3 minute read
Why are international companies drawn to Scotland? Find out from Mark Hallan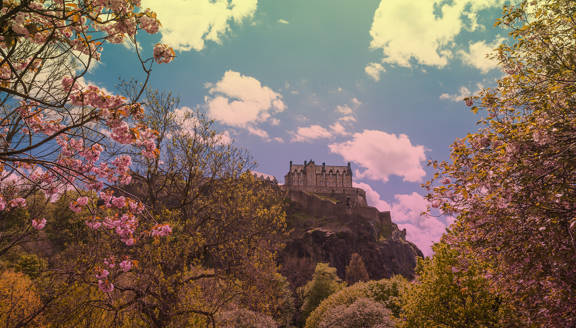 From incredible talent, cost savings and collaboration opportunities, our Director of Global Investment, Mark Hallan, explains why international companies are drawn to Scotland's shores.
Latest investments in Scotland
There appears to be a renewed spring in the collective step of Scotland.
Whether it's the departure from lockdown being in sight, the continuing roll-out of the Covid-19 vaccination programme or the longer – and occasionally sunny - days now upon us after a seemingly endless dark winter, hope and optimism are in the air.
And that positive outlook has been enhanced by Scotland's continued ability to attract global inward investment.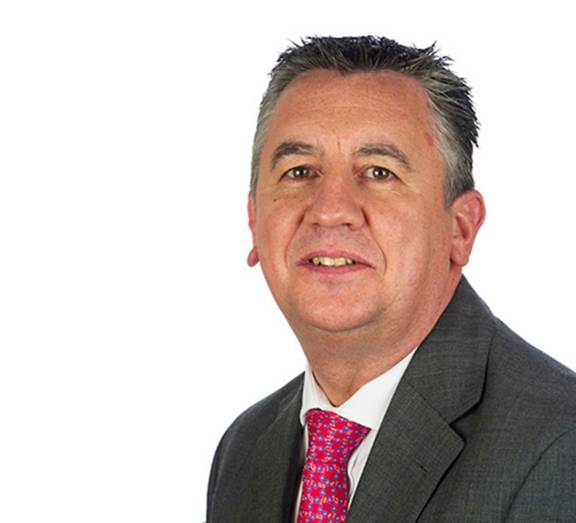 In the past few months, several international companies have signalled their commitment to our towns and cities, bringing investment and high-quality jobs. These include:
US space firm, Mangata Networks, who will anchor its European operations in Scotland after it announced plans to open an R&D centre in Edinburgh, generating an initial 38 jobs with further investment, growth and employment opportunities in the pipeline
London-headquartered hydrogen technology company, Arcola Energy, who will deliver 135 jobs in Dundee after after moving into the Michelin Scotland Innovation Parc (MSIP)
Austrian tech company, SWARCO eVolt, who will also move into the former Michelin tyre factory site in Dundee after it secured the ChargePlace Scotland network contract, creating 18 new jobs
We've been delighted to support these businesses who chose to invest in Scotland because of our incredible talent, competitive cost base, world-class universities and supportive business environment.
Green recovery
These announcements underline the critical importance of inward investment to Scotland's economy and the role it will play in our green-led recovery from Covid-19.
Inward investment is all around us. Whether it's the food we eat, the utilities we use or the financial systems which support our companies, there's not a part of our daily lives that's not touched by some form of globally-owned business.
And the benefits of this are clear, particularly for a country with such an outward facing economy as Scotland. Inward investors constitute just 3% of Scotland's businesses, yet are responsible for:
34% of employment (624,000 jobs)
50% of turnover (£119.6 billion)
63% of business R&D
77% of exports (£24.2 billion)
Source: Scotland's Inward Investment Plan: Shaping Scotland's Economy opens in a new window  
However, to fully understand the benefits of inward investment we also need to understand the positive impact it has on homegrown businesses.
Benefits for all
Inward investment provides 'spillover' benefits that can be felt across Scotland's economy, such as supporting wellbeing, providing supply chain opportunities, productivity improvements, spending on research and development and regional impact.
It creates a pathway for alliances to be formed between international businesses and Scotland's homegrown companies. For example, when announcing why his company chose to locate in Scotland, Mangata Networks CEO, Brian Holz, said:
Inward investment is not a zero-sum game, where the gains of overseas companies come at the detriment of native businesses. Rather, it breaks down geographical barriers and provides a catalyst for innovation, the sharing of ideas and mutual growth. And the biggest winner of all is Scotland's economy.
Looking ahead
The global impact of Covid-19 on inward investment opens in a new window  was significant in 2020, reports UNCTAD. Scotland was not immune to this.
The transition to net zero emissions opens huge opportunities to innovate and grow your business in Scotland. COP26 shone a spotlight on how Scotland can develop sustainable solutions and export them to the world. And as recent investments show, there are green shoots of recovery.
Scotland remains very much open for business and an incredible place for companies to locate, invest and grow in. We'll continue to highlight to global firms the benefits of settling on our shores.
You might also be interested in
Green investment

We have £3 billion of green investment opportunities in projects and companies coming on stream in Scotland by 2022.

Digital skills support

Discover how Scotland's digital talent is benefiting businesses around the world and how Skills Development Scotland can help you access that talent.

A record year for FDI in Scotland

Find out Scotland's record year and why companies all over the world are choosing to locate their projects here.
We're ready to help
If you have a question about investment opportunities or trading with Scotland