Arcola and SWARCO among the first tenants at Scotland's new sustainable transport hub
16 Mar 2021 • 3 minute read
Find out more about the new tenants at Scotland's sustainable transport hub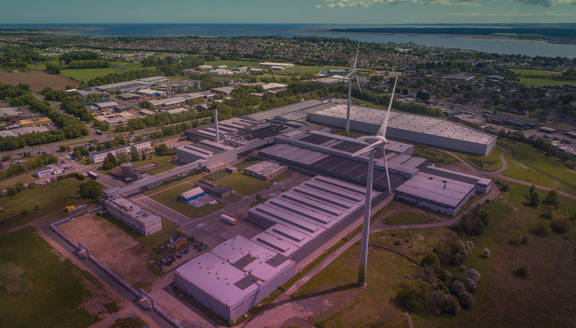 With ambition to become a world-leading location for net zero technology and decarbonisation of transport, Scotland is a big draw for investors and growing businesses in the mobility technology sector.
English company Arcola Energy Ltd has chosen the Michelin Scotland Innovation Parc (MSIP) in Dundee for its new engineering and manufacturing facility which will deliver hydrogen-powered solutions. Meanwhile, Austrian company, SWARCO will operate Scotland's ChargePlace electric-vehicle charging network from the Parc.
Scotland's first hydrogen-powered train
Arcola specialises in fuel cell technology integration and will be one of the first tenants at the Michelin Scotland Innovation Parc.
Michelin Scotland Innovation Parc, located on the former Michelin tyre factory site, is set to become a world-leading sustainable transport hub focused on mobility and decarbonisation.
Arcola's new facility at MSIP will support its work in adapting heavy-duty vehicles and transport applications to zero-emission, hydrogen-powered solutions, supporting Scotland's ambitions for a net zero carbon emissions economy.
Alongside partners, the company showcased Scotland's first hydrogen-­powered train to the world at the COP26 climate change summit in Glasgow.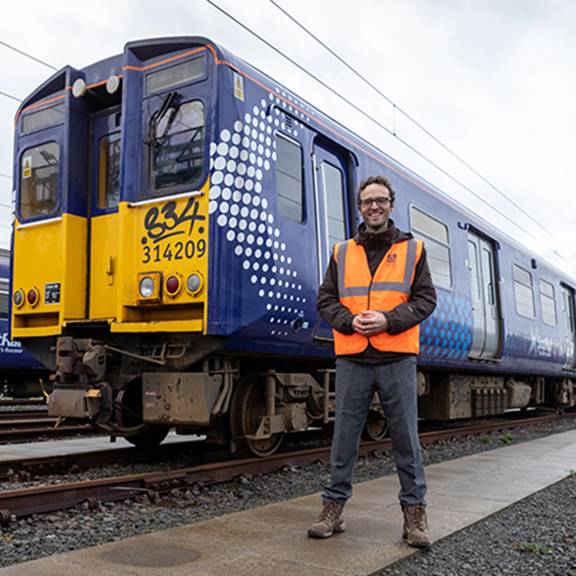 "This new facility will be Arcola's main manufacturing base, supporting our growing business needs as we expand our range of heavy-duty fuel cell vehicles," Ben added.
World-class sustainable transport hub
With a 32-hectare site and excellent physical connectivity, MSIP has dynamic space that can adapt to all sizes of business. As well as a large, flexible space, tenants will have access to an innovation campus, a skills academy, business support and competitive, green energy delivered from sustainable sources. Underpinning all activities at MSIP is a collaborative approach to achieve the goal of net zero.
European tech company, SWARCO eVolt has been awarded an estimated £1.2 million contract to run ChargePlace Scotland – the country's public electric-vehicle (EV) charging network – from July 2021.
SWARCO will take over from Charge Your Car as the back-office operator which enables people to access over 1,600 publicly available charge points across Scotland.
Justin Meyer, Managing Director for SWARCO eVolt said: "Our charging technology has become the watchword for reliability and performance in a world that demands certainty, and our approach to smart charging through our e.Connect software solution will be at the heart of the ambition to build a truly world-class network."
SWARCO is already a partner in Scotland's journey to net zero by providing much of the quality EV charging infrastructure that drivers use across the country.
New engineering and manufacturing facility
Arcola will create up to 135 jobs at the site over a three-year period, after securing a £1.5 million grant from Scottish Enterprise.
The Regional Selective Assistance grant will allow Arcola to create a new engineering and manufacturing facility at MSIP in the months ahead to support the Scottish hydrogen train project and product development for hydrogen-powered vehicles.
Recruitment will continue over the next three years as Arcola expands production at the site. Arcola also has a rail engineering facility at the Bo'ness and Kinneil Railway and plans for a service centre in Glasgow.
Andy McDonald, head of low carbon transition at Scottish Enterprise, said: "The creation of MSIP has been a huge step in supporting the growth of this sector and Arcola will be a really exciting addition to the facility, as well as a real boost to the efforts towards establishing Scotland as a world leader in sustainable mobility."
Green investment opportunities for your business
If you're looking for returns that outperform most of the UK and business-friendly policies, there's never been a better time to be in Scotland. Michelin Scotland Innovation Parc is just one of Scotland's many green investment-ready projects.
You might also be interested in
Low carbon transport

Scotland's resources, expertise, drive and ambition make it an attractive location for investments in low carbon transport projects. 

Shaping a greener future

Discover world-first hydrogen energy projects happening in Scotland right now, helping to decarbonise transport systems and reduce our carbon footprint on the planet.

A net zero UK oil and gas industry

...is it possible by 2050? David Rennie, our Global Head of Energy explores the challenges and benefits of this transition.
Get regular updates from us about the companies who choose to do business here.
We're ready to help.
Learn more about our capital investment opportunities, our low carbon ambitions and how we support investors.