Why companies Adarma, Cisco and Corero chose Scotland for cyber security
19 Jan 2021 • 6 minute read
Want to find cyber skills and tech talent for your business? Andy Vaughan (SDI) explores Scotland's tech and cyber ecosystem.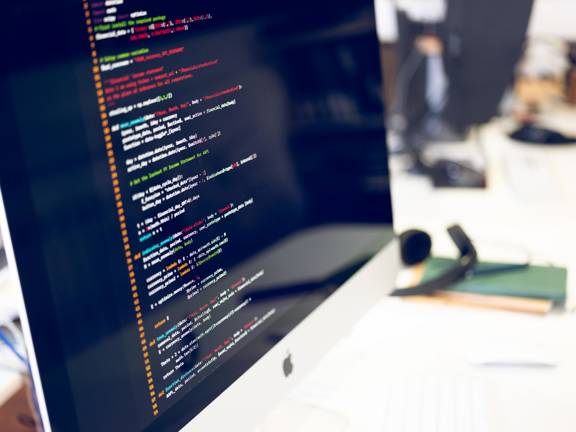 Want to find cyber skills and tech talent to grow your business? Discover why multinational companies are choosing Scotland for cyber security.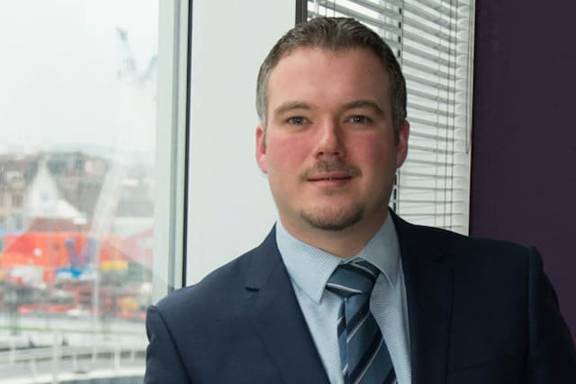 Written by Andy Vaughan  opens in a new window  
Cybersecurity trends
The Covid-19 pandemic has led to spikes in cybercrime worldwide. In the first four months of lockdown, more than 1.8 million reports of suspicious emails were made to the UK government's National Cyber Security Centre opens in a new window which provides advice and support on avoiding computer security threats. This resulted in more than 16,800 malicious websites being blocked or taken down.
Interpol, the international criminal police organisation, has also reported an "alarming" rise in cybercrime opens in a new window , including online scams and phishing – where criminals pose as legitimate businesses to get access to sensitive information like bank data – and disruptive malware. This includes ransomware and denial-of-service attacks, which disrupt or block IT systems.
Data harvesting malware, like trojans and spyware which can compromise networks, steal data and divert money, are on the rise. As too are fake domains, fraudulent websites and misinformation alongside fake news.
Trends like these highlight the critical importance of cyber security and are fuelling demand for cyber skills and expertise.
Increasingly we're seeing more global cyber, software and IT companies with a presence in Scotland.
International cyber skills hub
Scotland is an internationally recognised hub for cyber and tech skills and is currently home to around 230 cybersecurity companies. These include businesses founded or headquartered in Scotland, such as Cyan, Adarma, Quorum Cyber and Barrier Networks.
Scotland's cyber cluster also has large enterprise-level organisations and inward investors including US multinationals, Corero, Fortinet, Cisco and Check Point Software Technologies, as well as French multinational Atos and Italian defence and security multinational Leonardo.
In November, Edinburgh-based Symphonic Software opens in a new window , which specialises in authorisation software, was acquired by US intelligent identity firm Ping Identity Holding Corporation opens in a new window  in a $31 million USD deal. Symphonic has been collaborating with Ping Identity for two years and will continue to be based in Edinburgh.
"We're seeing more and more global companies have a presence in Scotland," Ciara Mitchell, Head of Cyber at digital trade association ScotlandIS, explained during a recent cybersecurity webinar – Scotland: The smart and secure location for cyber security opens in a new window .
"They see Scotland as an important target market and have that local presence as part of their strategy. We're increasingly seeing companies set up their engineering, their operations and their security operation centres in Scotland as well, to have access to that great talent we provide."
Scotland was building strong foundations to address skills shortages in the sector, Ciara added.
"For example, you can now opt to take cyber security as a subject from the age of 15 in schools in Scotland, and several colleges also offer it. Seventy per cent of Scotland's universities now offer cybersecurity courses across bachelor's degrees, masters and PhDs. And we're seeing the amount of research in this space growing year on year, with around 1000 PhDs across computer science, engineering and cyber security this academic year."
Scottish cyber defence innovations
Scotland has several academic firsts in cyber security. Abertay University Dundee was the first in the world to launch an ethical hacking degree opens in a new window .
In 2018, Edinburgh Napier University's BEng (Hons) in Cybersecurity and Forensics was the first undergraduate course in the UK to be fully certified by the National Cyber Security Centre, whose parent organisation is GCHQ, one of the UK's three intelligence and security agencies.
The University of Edinburgh is also considered a centre of excellence in cybersecurity research opens in a new window .
Scotland's expertise in other tech sectors including artificial intelligence, data, blockchain, robotics and quantum technology also benefits the cybersecurity community.
This has helped attract organisations like EIT Digital which opened a new satellite operation in Scotland last April.
One of eight 'innovation communities' established by the European Institute of Innovation and Technology, it is based at the University of Edinburgh's Bayes Centre opens in a new window – an innovation hub for artificial intelligence, robotics and data science – and currently hosts three Doctoral Training Centres across two universities focused on cyber security, fintech and digital identity.
Other new arrivals in Scotland's cyber sector include Hong Kong-based fintech, Polydigi Tech, which has developed technology in the field of mobile network authentication and is opening a technology hub in Edinburgh.
Cyber protection for data, systems and money
Online safety – 'safety tech' – is an emerging cluster within cyber security and Scotland has a growing number of businesses in this area. These include Edinburgh-based digital law enforcement specialist, Cyan, and DragonflAI which uses artificial intelligence robots to moderate mobile content.
Yoti, a London-based digital identity specialist also has a significant presence in Scotland through local government contracts.
"Cyber security is fundamentally about protecting systems, data and money from attackers" Cyan chief executive Ian Stevenson explained during our cyber webinar.
"Online safety is an emerging cluster within the sector and is about protecting people's online experiences from other people, from their activities, their contact, conduct – and from harmful content."
Cyan's core product is a forensics thumb-drive that law enforcement agencies plug into a computer when its user has been arrested on suspicion of downloading child abuse material or terrorist content. This allows officers to identify offending material 100 times faster than traditional forensic techniques.
Cyan has a significant contract with the UK Home Office to deliver its technology to law enforcement agencies, including the Metropolitan Police, Police Scotland and the Police Service of Northern Ireland. It has also started working with law enforcement agencies in France and Germany. It also has a partnership in the United States with the National Centre for Missing and Exploited Children, which has helped law enforcement agencies recover more than 327,000 missing children since it was set up in 1984.
Tech talent
Cyan raised £1.5 million from investors last December and has 15 staff.
"We take advantage of the fact that there's high quality people available to work for us in Scotland with degrees in software engineering and with qualifications in security," Ian said.
"We also benefit from fact that Scotland is very strong, both within the UK and internationally, at bringing together an understanding of social and people issues with technology and helping those things to work together for the greater good."
Cyan is very much a product of the Scottish cybersecurity ecosystem, Ian added. "We were born out of research at Edinburgh Napier University in a department that has produced another three successful cybersecurity spinouts."
Edinburgh Napier's School of Computing is a recognised hub of cyber excellenceexternal link which will open in a new window. In 2010 it spun out cloud-based security specialist ZoneFox, which was subsequently acquired in 2018 by Nasdaq-listed cybersecurity company Fortinet.
Symphonic Software, spun out in 2013, is scaling up and has raised finance from three investors. Cyan was spun out in 2017 and last month Edinburgh Napier announced its fourth spin-out, a ransomware protection specialist called Memcrypt.
More about Cyan security services opens in a new window  
How we can help you
My own role as team leader at Scottish Development International involves working with software and IT businesses looking to invest in or develop operations in Scotland.
We can help you identify investment opportunities, access funding, find premises and connect with potential partners. We also support recruitment and training, market intelligence and competitive insights.
Meantime, if you'd like to chat about specific support, please contact me direct through LinkedIn.
You might also be interested in
Scotland's IoT network

Insights from tech company Boston Networks and its leading role in creating the UK's most advanced IoT network of its kind, right here in Scotland.

11 Future technologies

Scotland's long tradition of tech innovation is stronger than ever, making us the perfect partners to do things digitally.

Cyber security in Scotland

Find out why Scotland is the smart choice for your cyber security project.
Got a question?
If you'd like to hear more about why Scotland could be an ideal location for your cyber, software or IT business, we're here to help.