US-based professional services firm Invisors sets up in Glasgow
13 Feb 2023 • 3 minute read
Learn why US-based professional services firm Invisors has chosen to open its first European office in Glasgow.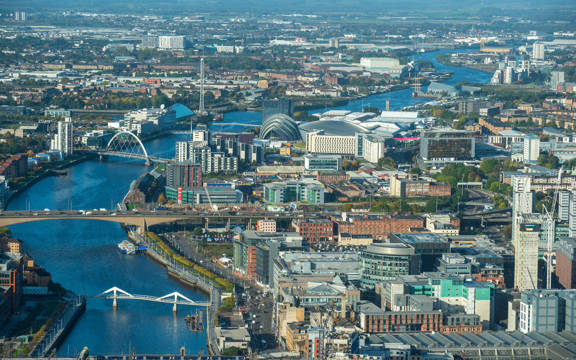 Invisors, a US-based professional services firm and Workday Services Partner, has opened a new office in Glasgow. This move — supported by various Scottish business development agencies — marks the first step of the company's expansion into Europe.
Glasgow is Invisors' top choice for talent and support
US-based professional services firm Invisors has opened its first European office in Glasgow, Scotland.
Invisors deploys, optimises and offers ongoing support for the full suite of Workday products. Workday is a provider of cloud-based software applications that help businesses with financial management, enterprise resource planning and human capital management.
Since opening its new Queen Street office, Invisors has employed around 20 people across the UK, with half based in Glasgow. The company wants to gradually increase employee numbers as it develops its presence in Europe, starting with its new Glasgow office.
The firm, which is headquartered in Atlanta, Georgia, already has a connection with the city. Matt Smith, EMEA Operations Lead at Invisors, said: "I'm based in the Glasgow area, so I was pleased that our due diligence indicated that Glasgow would be a strong location for our plans. We've seen a lot of value so far in the local talent we have attracted and the support we have received from local partners."
Invisors secures Workday partnership status for European expansion
The opening marks a new, exciting phase for Invisors, which has recently received partnership status from Workday to deploy its solutions across the UK and Ireland.
Matt Lawrence, EMEA Commercial Lead at Invisors, says: "This is a fantastic recognition from Workday for the team we have built here in less than a year. It outlines our commitment to Workday globally. We're excited to work closely with Workday helping customers here in the UK and Ireland adopt the best-in-class applications for finance, HR and more."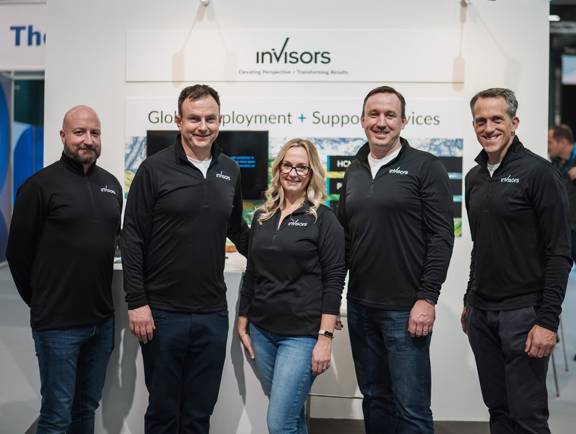 This expansion reflects the firm's many successes so far, which include the completion of more than 200 Workday client engagements. It has also received recognition from several awards bodies, including Fortune's Great Place to Work, Inc. Magazine's Best Workplaces and Inc. Magazines 5000 Fastest-Growing Private Companies.
Scotland's support network welcomes Invisors to Glasgow
Scotland stood out as an excellent location to kick off Invisors' European expansion. In particular, the firm was drawn to Glasgow's world-class talent pool and support network.
Invest Glasgow, Skills Development Scotland (SDS) and Scottish Development International (SDI) have all worked with Invisors to help it open the Glasgow office — and they all share the firm's excitement about setting up in Scotland.
Anne Murray, Inward Investment Manager at Invest Glasgow, has highlighted Glasgow's highly educated workforce as a key strength.
She said: "Invest Glasgow is excited to welcome Invisors to Glasgow and to be able to support the establishment of their first European office. In choosing Glasgow, Invisors recognise the quality and availability of a world-class talent pool. We're also delighted that they have earmarked Glasgow for the UK headquarters for their graduate scheme."
Marion Beattie, Head of Skills Growth and Inward Investment at SDS, also pointed to Scotland's workers, skills and education systems as central benefits for companies like Invisors that want to set up in the country.
She said: "People and skills are amongst the key elements businesses consider when deciding where to invest, and SDS is proud to work as part of Team Scotland in helping employers such as Invisors to locate here.
"Scotland offers a highly responsive skills and education system which is geared to meet the needs of employers, making us an attractive destination for inward investors."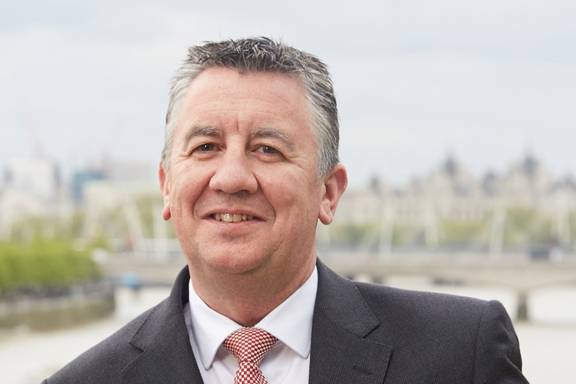 Looking to set up a business in Scotland?
Our team of expert advisers can help you get started.