Scottish-Dutch collaboration eyes growth in digital health market
09 Mar 2022 • 3 minute read
Glasgow-based life science company IDCP Scotland is aiming to become an R&D hub for digital medical technologies.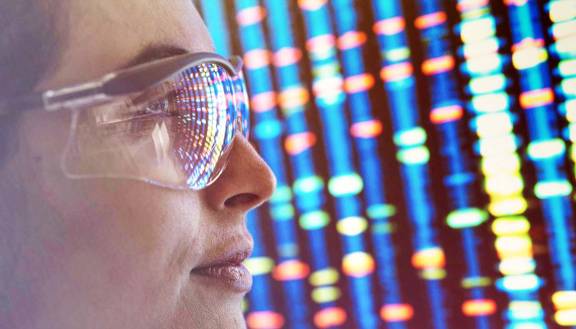 IDCP Scotland, a collaboration between Dutch distribution and marketing company IDCP Group and University of Strathclyde graduate Jamie Thomson, is aiming to become an R&D hub for digital medical technologies.
Support for integrated digital health solutions
Glasgow-based life science company IDCP Scotland plans to become a research and development (R&D) hub for digital medical technologies thanks to early-stage funding from Scottish Enterprise and ongoing support from Scottish Development International.
IDCP Scotland was formed in 2020 as a partnership between Dutch distribution and marketing company IDCP Group and University of Strathclyde alumnus Jamie Thomson. Its vision is to commercialise technology to "revolutionise" a clinician's workflow by producing simpler, more accessible and accurate systems.
IDCP Scotland will develop a suite of new opthamology products (for medical conditions relating to the eye) to support both clinicians and patients after receiving a SMART grant opens in a new window of £85,000 from Scotland's national economic development agency.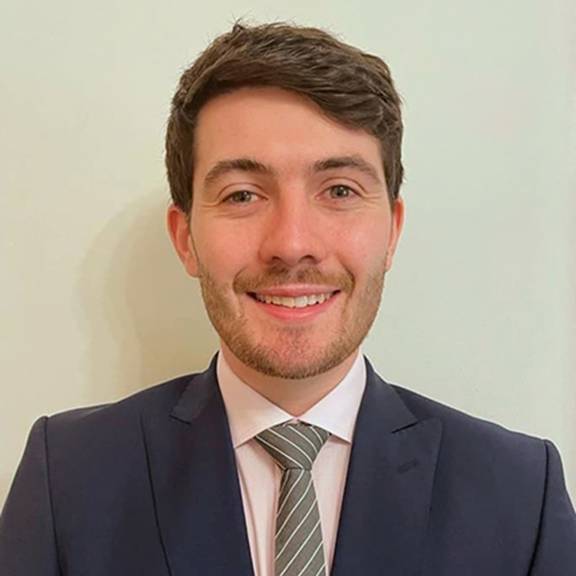 Innovations for healthcare at home and clinical workflow
IDCP Scotland plans to develop several products, including digital vision testing and an artificial eye model. The products are based on early-level technology development carried out by researchers at the University of Strathclyde and patented by the intellectual property and commercialisation team within Strathclyde Inspire opens in a new window . These patents have been licensed to IDCP Scotland to take forward.
By using their connections with the University of Strathclyde and NHS Scotland, IDCP Group aims to be active at all stages from idea development to market.
IDCP Group CEO Jan Boers explained:
"This approach will allow the company to develop integrated solutions for applications. This will be based on a software system that can be easily incorporated into any telemedicine solution and clinical workflow."
How we helped
Our local specialists worked with Almere-headquartered IDCP to support the company's entry into Scotland and provide introductions to key sector stakeholders.
Mark Hallan, our Director of Global Investment, said: "Scotland is internationally renowned for its strengths in life sciences because of our incredible talent, world-class universities and supportive business environment.
"IDCP Scotland is an exciting, innovative company that has ambitious plans to make a real difference for ophthalmology clinicians and their patients. We have been delighted to work with IDCP both here in Scotland and in The Netherlands and look forward to seeing the outcomes of their research."
Access technology innovation expertise and commercialisation support
The University of Strathclyde is a leading international technological university based in the centre of Glasgow. Licensing is a vibrant activity at the university and has generated cumulative royalty income of more than £42 million.
Gillian Docherty, the university's Chief Commercial Officer, said: "We are delighted to support IDCP Scotland as it begins its commercial journey by providing the company with access to innovative ophthalmic diagnostics developed by the university."
More about IDCP Scotland opens in a new window  
More about technology and innovation at the University of Strathclyde opens in a new window  
You might also be interested in
Transforming digital health

Scotland is leading the way in digital health with extensive digital records, a strong company base and the drive to rise to global health challenges.

Digital health's rising stars

Scotland's expertise in turning health data into clinical insights is far-reaching. Here are 15 Scottish digital health and wellness tech companies to watch.

Advances in ultrasonic engineering

Learn about the diverse applications of ultrasound technology and the cutting-edge developments taking place at Glasgow's research centres, from healthcare to industrial processing.
Sign up for email updates
Get the latest updates from Scotland's life sciences and tech industries.
Got a question?
Want to learn more about digital health tech opportunities in Scotland? Our team of advisers can help.