Scotland's impressive offshore wind project pipeline draws global attention
24 Jan 2022 • 5 minute read
Find out why the world is looking to Scotland's offshore wind industry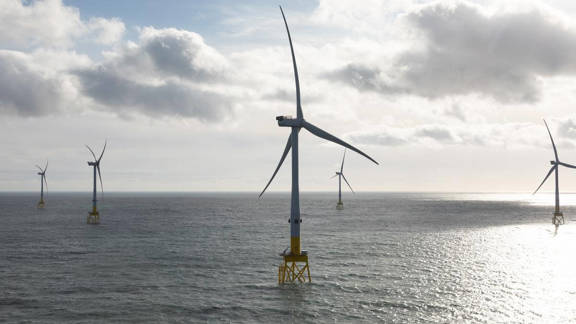 Global industry's appetite for developing offshore wind in Scotland has resulted in 17 new sites in Crown Estate Scotland's ScotWind leasing round. Mark Hallan, our Director of Global Investment, explains the opportunities ahead for international investors.
Written by Mark Hallan opens in a new window
I bought Billy Connolly's autobiography, 'Windswept and Interesting', for Christmas.
Now living in Florida, our greatest-ever comedian explains how he is missing Scotland's weather, candidly pointing out that there's no such thing as bad weather, only bad clothes.
Some in Scotland may disagree with the 'Big Yin'. We Scots have been known to complain once or twice about the rain and wind we encounter on a regular basis. But that mindset is changing, and many now view our weather as an asset, rather than a hindrance.
And that's now more evident following the recent announcement from the Crown Estate Scotland about the winners of ScotWind Leasing, the first Scottish offshore wind leasing round in more than a decade.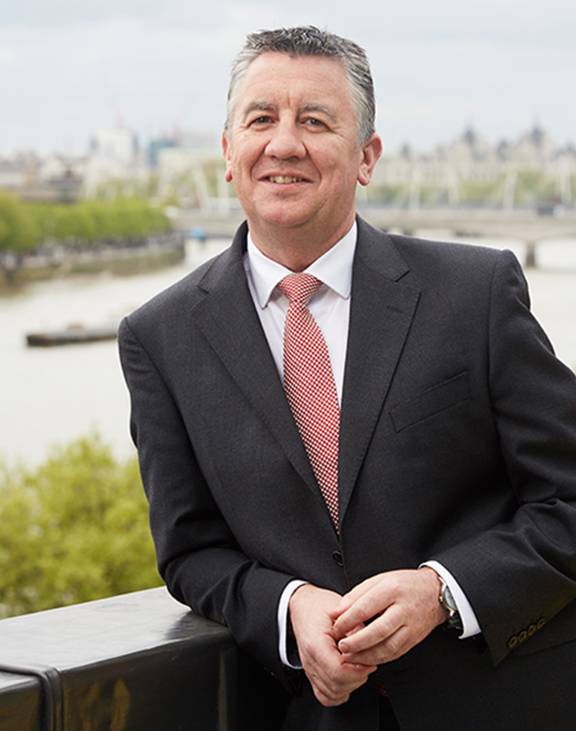 Crown Estate Scotland is the public corporation of the Scottish Government responsible for the management of land and property in Scotland owned by the monarch in right of the Crown. Crown Estate Scotland has confirmed that 17 projects, with a combined potential generating capacity of almost 25 gigawatts (GW), have been offered the rights to specific areas of the seabed for the development of offshore wind projects.
Scotland currently has less than 1GW of installed offshore wind capacity, so the growth potential of ScotWind is astounding.
Approximately 15GW (of the 25GW) are from floating projects, meaning ScotWind is by far the world's largest commercial round for floating offshore wind.
The auction will net £700 million in licence fees alone for Scotland's economy, with the projects expected to secure at least £1 billion in supply chain investment for every 1GW of capacity proposed. This provides opportunities for high quality green jobs for decades to come, not to mention supporting our country's leading net zero ambitions.
The ScotWind project has been years in the making. It's the first offshore wind leasing round to be held since the devolution of the Scottish Crown estate, and for the past couple of years, our inward investment energy specialists have promoted the bidding process in every presentation they've delivered around the world.
We've pointed several potential applicants towards the Crown Estate Scotland, and we've also facilitated introductions to the Scottish supply chain. To see more than 70 applications submitted for ScotWind from leading energy companies across the world was incredibly heartening and demonstrated a tremendous vote of confidence in Scotland from industry.
We already have an existing relationship with many of the successful applicants. We will be working closely with them to provide first-class support to ensure they deliver on their projects and ambitions for Scotland.
This will also be an unbelievable opportunity for us to highlight to the successful bidders – some of the world's biggest energy companies – what work is already taking place in Scotland. We are confident that this will result in wider economic supply chain opportunities that will benefit communities the length and breadth of Scotland.
In particular, we are excited about the impact ScotWind will have in advancing the hydrogen sector in Scotland. Many of the successful applicants have ambitions for green hydrogen, which presents us with significant energy and export opportunities.
We look forward to sharing these opportunities with the world, including at Expo 2020 in Dubai, where Scotland will be hosting Race to Net Zero days in March. The first of these days will showcase our hydrogen ambitions, which include generating 5GW of renewable and low-carbon hydrogen by 2030.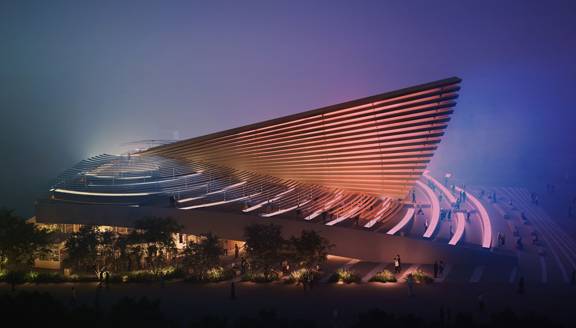 ScotWind will significantly enhance Scotland's reputation as a location that companies across the world want to undertake offshore wind projects in. This is due to our unparalleled natural resources, supportive policy environment, strong science and technology base and world-class talent.
There is 3.5GW of offshore wind either operational or under construction, and another 6.4GW in the pipeline – and offshore wind is going to play a massive part in the development of Scotland's hydrogen sector.
That's a phenomenal resource.
Scotland's energy sector transformation
There's already been transformation and evolution of the Scottish energy sector driven by innovation. Using their considerable experience in the oil and gas industry, Scottish companies are now applying this approach to renewable sectors such as offshore wind, allowing the skills of Scotland's world-class workforce that have been built up over many years to be fully used.
Our innovative companies have been supported by Scotland's world-class universities. In a country with a population of 5.3 million people, Scotland has five universities in the world's top 250. And we've also got a network of publicly funded and industry-focused innovation centres, including the Net Zero Technology Centre in Aberdeen.
All these factors combined explain why Scotland punches above its weight when it comes to the amount of green inward investment we can attract. For example, the population of Scotland is the equivalent of 1% of Europe's population, but over the last three years, we've secured about 6.5% of all the low carbon foreign direct investment (FDI) that has landed in Europe.
So, these are incredibly exciting times for renewables in Scotland. We now have the biggest offshore wind market in the world that major players in the global energy sector will want to be part of, which will undoubtedly help deliver a sustainable, inclusive economy.
And it may even help more Scots be like Billy Connolly and think more positively about our weather.
You might also be interested in
Offshore wind opportunities

Boasting one of Europe's largest offshore Renewable Energy Zones, Scotland is the natural location for your offshore wind project.

5th Industrial Revolution

Wind, sea and the right chemistry...why Scotland is poised to play a significant role in Europe's sustainable energy production to help tackle climate change.

Renewable energy skills

Jim Brown, Director of ESP, shares his thoughts on how Scotland is reshaping its energy skills landscape to meet challenges and opportunities across the UK and globally. 
Get the latest updates from Scotland's renewables and energy industries.
We're here to help
If you have a question about energy and low carbon opportunities in Scotland