Satellite company Celestia touches down in Scotland
27 Feb 2020 • 2 minute read
Scotland's growing space sector attracts international company specialising in the development of advanced antenna systems.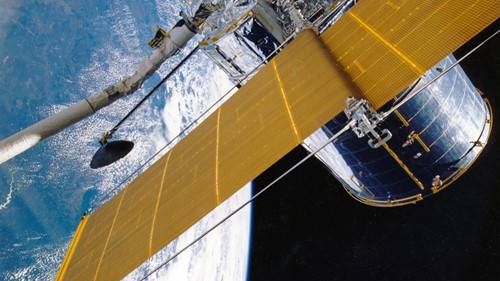 Developing satellite technology 
Celestia Technologies Group's project in Scotland will develop satellite antenna for use with aircraft Wi-Fi applications.
The company, a UK subsidiary of Celestia Technology Group BV (CTGBV) which has its HQ in Holland, will initially be based at Heriot-Watt University while it identifies permanent premises in Scotland.
The project, which is being supported by a £2.5 million Research and Development award from Scottish Enterprise, will create 18 new jobs.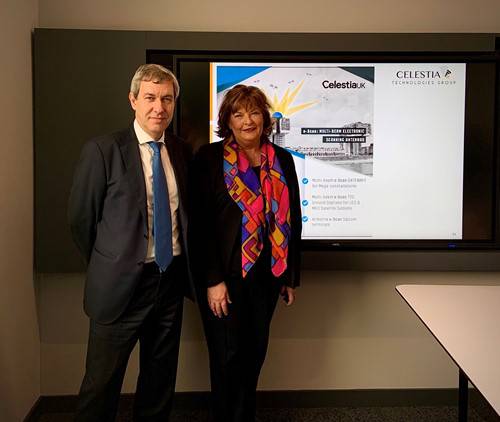 Scotland's growing space sector played a key role in the company's decision. Scotland has some of the highest space-related activity in Europe and it's estimated the sector could be worth £4 billion to the Scottish economy by 2030. The industry is made up of over 130 organisations, with 7,600 employees at the cutting edge of their specialisms coupled with strong relationships with researchers in Scottish universities and research pools.
The company will use the R&D grant to develop a satellite antenna for aircraft to link with a communication satellite for the growing in-flight broadband sector. The innovative design will offer improved communications and connectivity performance for a new generation of low and medium orbit satellites.
The R&D award was announced during a visit to Celestia Technologies Group at Heriot-Watt University by Scottish Government's Cabinet Secretary for Economy, Fair Work and Culture Fiona Hyslop.
You might also be interested in
How space data can protect the planet

Insights from tech company Boston Networks and its leading role in creating the UK's most advanced IoT network of its kind, right here in Scotland.

Infrastructure and connectivity

Scotland has excellent transport links to the the UK, Europe and the rest of the world, as well offering a first-class digital infrastructure.

Locations for your business

Scotland's cities and regions are booming. Glasgow, Edinburgh and Aberdeen cities are all among the top ten cities in the UK for attracting international investment.
Ask our experts
Got a question about investment opportunities in Scotland? We're always ready to help.