Green hydrogen: assessing the fuel economics and Scotland's advantages
05 Jul 2023 • 7 minute read
Find out why green hydrogen could be the fuel of the future, and why Scotland is set to lead this growing sector.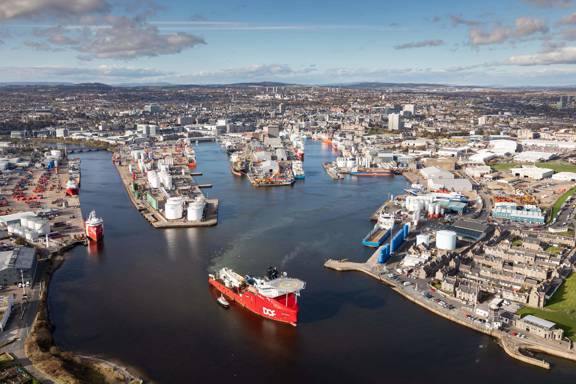 Green hydrogen is increasingly viewed as a solution to soaring energy bills and rocketing prices at the pumps, as governments and businesses seek alternative ways to increase energy security and meet their net-zero targets.
As a fuel source, green hydrogen offers a variety of advantages, and its popularity is only expected to increase over the coming decades. Scotland's expertise and infrastructure mean it is already at the forefront of this emerging energy sector.
A versatile fuel with many benefits
The current energy crisis could accelerate the adoption of alternative energy sources that are less affected by fluctuations from global events. Green hydrogen is useful in this respect, as it can theoretically be developed in most countries that have the right infrastructure and expertise, without relying on imports.
What's more, there are many potential uses for hydrogen across multiple industries. Although it's not a direct replacement for oil and gas, hydrogen could be used in a similar number of industries, from transportation to heating. 
At present, hydrogen is mostly used in industrial processes as a feedstock, with 50% of all globally produced hydrogen used to make ammonia for fertilisers. Refining uses another 35% of global hydrogen stores, and the rest is used across industries such as glass, metal, electronics and even food, according to GlobalData figures.
However, this is all set to change dramatically within the next 30 years, as nations and businesses race to decarbonise by 2050. The surge toward hydrogen only intensified as countries ended their imports of Russian gas following the invasion of Ukraine.
A major benefit of hydrogen is that it doesn't produce carbon emissions when burned. Another big advantage is that, unlike most clean energy sources, it can be produced in bulk and stored either as a gas or a liquid in containers, in a similar way to oil or natural gas – albeit with far stricter storage requirements in terms of high pressure (if a gas) and extremely cold temperatures (if in liquid form). 
The cost and efficiency of hydrogen for transportation
For transportation purposes, hydrogen fuel cells have not always been as cost-efficient as diesel, and often lacked sufficient refuelling infrastructure. However, sky-high petrol and diesel prices are bringing the economics closer together.
British Columbia-based business Loop Energy recently claimed that its hydrogen fuel cells are now more efficient in trucks than diesel. The company says that compared to European diesel costs of $1.91 USD a litre, a truck powered by hydrogen fuel cells could travel approximately 179 kilometres on $100 USD of fuel, whereas a truck running on diesel could only travel 175 kilometres.
"Currently, hydrogen made from fossil fuels (grey or brown hydrogen) goes for around $2 USD per kilogram," says Barbara Monterrubio, an energy transition strategy analyst at GlobalData. "Blue hydrogen – which is grey hydrogen that has undergone carbon capture, usage and storage (CCUS) processes – and green hydrogen made from renewables cost up to $4 to 6 USD per kilogram. To compare this to traditional fuels such as petrol and diesel, the costs range from $1.8 to $2.1 USD per litre."
Hydrogen is viewed as a more viable option than electric batteries for trucks travelling long distances, as the batteries would make trucks too heavy to operate efficiently. Hydrogen is currently being used on a small scale in Scotland as fuel for buses, street sweepers and refuse collection vehicles, as well as in trains and ferries. The fuel is also being considered as a potential alternative to kerosene for long-haul flights.
Scotland's green hydrogen production targets
Because fossil fuels are burned during its production, grey hydrogen creates an estimated 800 million tonnes of carbon dioxide (CO2) globally, making it incompatible with the decarbonisation drive. Green hydrogen, however, is produced from water through electrolysis powered by renewables. This process splits the liquid into hydrogen and oxygen and emits no CO2.
Scotland aims to reach a total installed capacity of five gigawatts of low-carbon or renewable hydrogen production by 2030. This could involve producing between 700,000 and 800,000 tonnes of hydrogen per year, depending on the mix of blue and green. The installed capacity target will then increase to 25 gigawatts by 2045. Given that the current levels of green and blue hydrogen production are fairly small, such a rapid scale-up of relatively new technology and processes presents considerable challenges.
When these targets were announced, there was some scepticism as to whether it would be possible to reach such a high capacity with a new energy source in such a short space of time. However, the progress to date suggests that these ambitious figures may even be surpassed.
There are also signs that costs are starting to fall. For example, electrolysers are vital for the production of green hydrogen, and their cost has dropped 60% in the last 12 years, according to figures from the International Renewable Energy Agency. Electrolyser costs could potentially fall by another 40% in the short term, and even more over time.
Many countries are now ramping up electrolyser production, and the technology is also increasing in scale from megawatt to gigawatt capacities. With demand for electrolysers set to surge, this is one area in which Scotland could benefit from being a first mover.
Funding for hydrogen projects
In Scotland, hydrogen development is backed by political will and funding. The Scottish Government's Hydrogen Action Plan will allocate £100 million over five years to develop the technology and infrastructure needed to build a sustainable hydrogen economy, which will aim to meet around 16.6% of the nation's energy needs by 2030. In the first phase of the capital investment programme, £10 million will be spent to accelerate technological advances that could increase innovation while reducing costs in the emerging sector.
In a separate development, the Scottish Government's Energy Transition Fund will increase to more than £75 million. This includes £15 million for the Aberdeen Hydrogen Hub, which will create the infrastructure necessary to establish a hydrogen-powered transport fleet, as well as applications in other sectors in Scotland's north east region.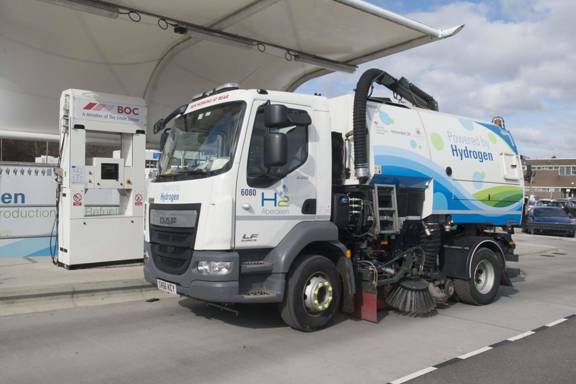 The Scottish Government also provided £26 million for Aberdeen's Energy Transition Zone. Covering 40 hectares, this site will host operations that help meet net zero targets and will serve as the commercial gateway for offshore infrastructure used in the renewables sector.
What could fast-track the development and roll-out of green hydrogen even more is the involvement of one of the world's major economies. Officials from Germany visited Scotland this year to discuss hydrogen development and potential partnerships, which are already progressing.
Scotland signed a declaration of intent with the German city of Hamburg to jointly develop green hydrogen and related technologies, with further details announced at the Wind Energy Hamburg event. Scotland has also signed a letter of intent for green hydrogen development with the German state of Bavaria. Under the agreement, Bavaria will import green hydrogen from Scotland and supply the necessary technology in return.
Skills and infrastructure for clean hydrogen
Scotland's offshore wind energy reserves represent a large percentage of all European wind resources. Tidal energy shows similar potential – which means Scotland has great opportunity to use renewables for green hydrogen production.
Scotland's decades of experience in the North Sea oil and gas industry are yet another advantage, as much of the infrastructure and skillsets are transferable to hydrogen.
"The fundamentals are there in terms of the skills, knowledge and engineering base," says Robinson. "That definitely gives us a head start. In terms of capturing the supply chain benefit from the development of a hydrogen economy in Scotland, we have an open goal due to our transferable skills. We know how to make things 'offshore proof'. It is a very difficult environment to work in, but we have already cracked that through our oil and gas experience."
With so much investment aimed at developing the green hydrogen economy and building capacity, fuel costs are predicted to drop over the next 5 to 10 years.
"It'll likely halve the cost, at least. Some analysts say it could even go as low as 10% of the current price. It's potentially huge," adds Robinson. "Assuming that the electrolyser capacity and supply chain can keep up, then economies of scale will happen, and everything will come down in price."
Want to know more? Explore Scotland's hydrogen industry 
Get the latest updates from Scotland
Want to talk?
If you have any questions or want to talk with one of our advisers, we're always ready to help.
You might also be interested in
Hydrogen companies in Scotland

Got a hydrogen project in mind? Scotland offers a range of suppliers with expertise in the field.

Scotland and Singapore join forces on hydrogen and fuel cell tech

Scotland's and Singapore's central hydrogen associations have signed an agreement which will see them work together to promote hydrogen and fuel cell technology.

Scotland's green investment opportunities

If you're looking for sustainable investment and commercial real estate opportunities that deliver strong returns, there's never been a better time to invest in Scotland's Green Investment Portfolio.