EY Attractiveness Survey 2021
07 Jun 2021 • 3 minute read
Scotland is growing its number and share of inward investment projects according to the latest EY Attractiveness Survey.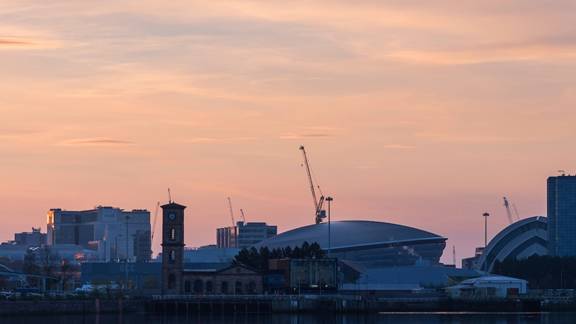 Scotland is growing its number and share of inward investment projects, bucking the trend across the UK overall and Europe, according to the latest EY Attractiveness Survey.
Scotland remains top choice outside of London for investors
EY's 2021 Attractiveness Survey shows that Scotland remains a prime location for international companies considering foreign investment and expansion amid global challenges. Scotland's foreign direct investment (FDI) performance is outpacing Europe and the rest of the UK:
Scotland has reinforced its position as the most attractive location for inward investment in the UK outside of London – a position it has held since 2014 – with a 5.9% increase in FDI projects. While incoming projects across Europe as a whole fell by 13%, and projects into the UK also declined by 12.1%.
Growth of FDI in Scotland outpaced the UK and Europe, with Scotland's share of UK inward investment also growing from 9.1% in 2019 to 11% in 2020
Edinburgh was ranked number one city in the UK for FDI projects outside of London, while Glasgow and Aberdeen were also within the top ten list of UK cities for FDI
The EY report examines the performance of Scotland and the perceptions of the UK and Europe as destinations for FDI. This year's report included a survey of 2,000 international investors. The report highlights an increase in investors who rank Scotland as the most attractive part of the UK to establish operations.
Scotland's competitive edge
It's Scotland's incredible workforce, competitive cost base, world-class universities and supportive business environment that make global companies want to locate here.
Not only does inward investment deliver high-quality, well-paid jobs, it also provides wider benefits such as supply chain opportunities and increased R&D spending that impacts across Scotland's economy.
Scotland is known for our successful partnership approach to achieving inward investment – an approach that sees public bodies, academia and industry working together to promote the very best Scotland has to offer and secure economic investment.
Scotland secured 107 inward investment projects last year, with international investors citing core strengths that give Scotland the edge over other UK and foreign investors, including:
Availability of local talent and skills
Strength of business support networks locally
Access to regional grants and incentives for investment and R&D
UK leader in digital technology and innovation
Scotland's digital technology, agri-food and business services industries generated the highest number of inward investment projects in 2020. Top FDI activities in Scotland were sales and service, R&D and manufacturing, while logistics projects rose three-fold.
Scottish cities increasingly attractive
Scotland's three largest cities, Edinburgh, Glasgow and Aberdeen, were in the top ten leading cities in the UK outside of London for FDI projects in 2020. Edinburgh and Glasgow were also the leading UK research cities after London.
Top countries for FDI into Scotland
The United States remains the single biggest originator of FDI projects in Scotland, followed by Ireland, the Netherlands and France.
Building a greener, brighter future for all
With eight consecutive years of strong FDI performance under its belt, Scotland continues to be an open and welcoming place to do business, with a positive outlook for FDI in a post-Covid-19 world based on investor intentions.
And as we move out of the coronavirus crisis, we plan to rebuild Scotland's economy in a way that supports human wellbeing and the transition toward a greener, net zero country, overcoming inequality and ensuring sustainability.
View the full report on the EY website opens in a new window
You might also be interested in
Green investment

We have £3 billion of green investment opportunities in projects and companies coming on stream in Scotland by 2022.

Digital and technology industries

Scotland has an unrivalled blend of expertise and innovation. We'll connect you to the skills, support and opportunities you need for your technology project.

Advanced manufacturing

AMIDS, Advanced Manufacturing Innovation District Scotland, a unique 52-hectare greenfield site on the outskirts of Glasgow, is seeking joint venture partners for green energy projects. 
If you have any questions about investing in Scotland, we're ready to help.