Eurostampa to expand operations with new North Lanarkshire facility
08 Jun 2023 • 3 minute read
International packaging firm Eurostampa has announced a multi-million-pound investment in a new Cumbernauld facility.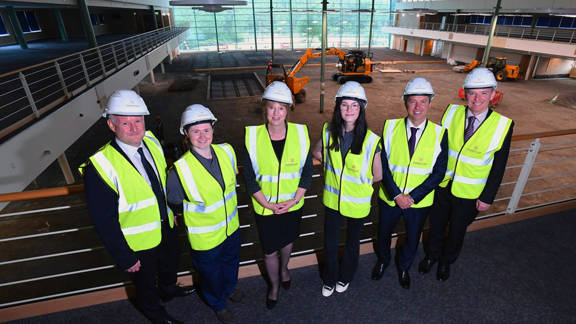 Italian-owned packaging firm Eurostampa has announced plans to expand its operations through a multi-million pound investment — supported by Scottish Enterprise — in a new Cumbernauld facility.
Eurostampa invests in sustainability
Eurostampa, an Italian packaging firm with a base in Glasgow, has announced plans to move to a new facility in Cumbernauld as part of a multi-million-pound investment.
Eurostampa is a family-owned company with more than 50 years of experience in high-quality label printing for food, drinks and cosmetics.  
The firm's investment will see its factory space almost double compared with its previous facility in Glasgow. The move to a larger and more modern facility in Cumbernauld will allow the business to meet market demand and reduce its carbon emissions. 
Growing with support from Scottish Enterprise
The announcement was marked by a visit to the new Gilmour & Dean (Eurostampa UK) site from Shona Robison, Scotland's Deputy First Minister, and Adrian Gillespie, CEO of Scottish Enterprise.
Scottish Enterprise is Scotland's economic development agency and has supported Eurostampa's investment in North Lanarkshire. 
Steven Thompson, Chairman of Eurostampa UK, said:
"Eurostampa is making the single biggest investment in the company's history here in Scotland. This underlines our commitment as a strategic supplier to the Scotch whisky industry. 
"As a family business, investment is core to our strategy. We are delighted with the grant from Scottish Enterprise but also with the support that they have given throughout the project. 
"As well as providing us with the capacity to meet our increasing customer demand, our new facility in North Lanarkshire will help us increase efficiency through an optimised manufacturing process that will put us well on track to achieving our sustainability targets."
Gian Franco Cillario, CEO of Eurostampa, said:
"We decided to invest in Scotland — making our largest single investment of about £30 million in this brand-new, great facility — because we saw in Scotland an opportunity for future growth.
"Our new facility will create extra capacity and help us better support our customers.  It will also create a better environment for our employees and let them work better together, which will boost engagement.
"Eurostampa's commitment is not just to stay in Scotland, but to continue to invest in the long term."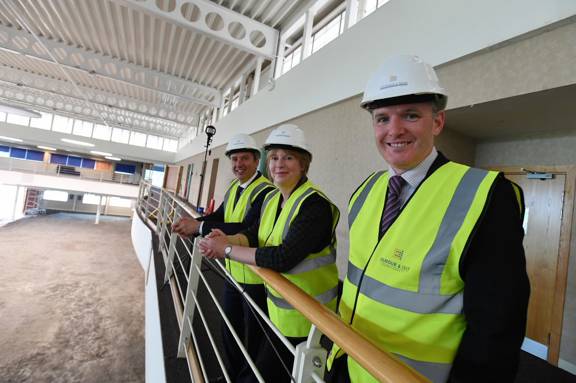 Why Scotland is a top choice for international investment
Eurostampa's announcement is just the latest in a series of investment success stories for Scotland. All kinds of international businesses choose to invest and grow here — from innovative space tech companies to large, multinational banks.
With investor-friendly government policies, a robust business support network, and a strong focus on net zero, it's no surprise that Scotland is such a popular choice. 
To learn more, you can read about Scotland's wide range of support for investors or get in touch with our team.
Got a question?
If you'd like to learn more about investing in Scotland — or if you need some help getting started — speak to one of our experts.