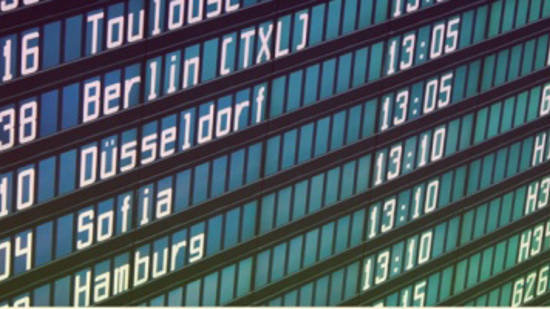 Hiring from the international graduate market – what are the visa options?
Many employers will be considering opportunities to recruit from each year's pool of graduates – especially as there are skills shortages in specific sectors. Recent international graduates, whether they are in the UK already or overseas, provide a great source of potential talent who are often highly skilled. Find out more about the visa routes available.
This is only a quick reference guide – you should read the guidance on each route you are considering for full details.
Students Graduating from UK Universities
Graduate Visa route
This was a new route which opened on 1 July 2021. It is a post-study work visa which allows eligible international students, who have completed eligible courses at recognised UK higher education providers to stay in the UK after their studies to work or look for work. The visa lasts for 2 years (or 3 years if they have graduated with a PhD). There were just under 29,000 of these visas granted in the period from July to 31 December 2021 so it is a popular visa.
Find full details of the Graduate visa on GOV.UK opens in a new window  
This route provides a flexible and cost effective further two (or three) visa for graduates to stay and work in the UK. There are also advantages for employers including:
The application process is completed by the individual. The employer does not have to pay any visa fees. The visa applicant will pay £715 plus the immigration health surcharge
This route does not require the employer to sponsor the individual. Employers can recruit someone with a graduate visa whether or not they have a sponsor licence
The Graduate visa holder can work in any job (apart from as a professional sportsperson) with any salary and there are no minimum skills requirements that apply. They can change role or employer
In many cases the employer will be able to retain the graduate at the end of the 2 (or 3) year period by exploring other visa options which could be applied for after it expires.
For employers who wish to retain someone after their visa expires, they should be sure to plan ahead and get a sponsor licence in place well in advance of the visa expiring (it can take several months). The employer should also check if the job that the employee will do afterwards meets the eligibility criteria for the skilled worker route (or another visa route).
Students Graduating from Universities in the UK or Overseas
There are many visa options for those graduating and intending to work in the UK, whether they are graduating from a UK or an overseas university.
Skilled Worker route
This route is available to UK based employers to sponsor individuals to come and work for them in the UK in eligible skilled roles. Employers must have a sponsor licence in place and if you are interested in exploring this. You can contact us for support getting a sponsor licence.
The Skilled Worker route allows you to sponsor individuals to work for you providing they meet the eligibility criteria; their role is on the list of eligible occupations and that they meet the required salary thresholds. This is a route which can lead to settlement in the UK.
Employers may want to consider recruiting graduates as Skilled Workers in order to benefit from the 'New Entrant' option which reduces the minimum salary and going rate requirements for eligible individuals. 'New Entrants' can include those under 26, or those who are switching from the student route. The period spend in the UK as a Skilled Worker route counts towards settlement.
There are also options under the Skilled Worker route which have lower minimum salary and going rate requirements for those graduating with a PhD or graduating with a PhD in a STEM subject.
Find full details of the Skilled Worker visa on GOV.UK opens in a new window  
 High Potential Individual Visa
The UK Government has announced a new temporary but unsponsored visa route. This route is expected to allow graduates from certain top global universities to come to the UK to live and work (at any skill and salary level) temporarily.
There is not expected to be a requirement to have a job offer or sponsorship. The visa is likely to be flexible and allow graduates to change job and employer in the UK and switch to other routes that can lead to settlement. It is likely an employer will not need to pay any fees to hire individuals with a high potential visa as the individual will pay any visa costs.
Find full details of the High Potential Individual visa on GOV.UK opens in a new window  
Youth Mobility Scheme
The Youth Mobility Scheme visa might be another route to consider if you wish to recruit overseas graduates. It allows individuals to come to live and work in the UK (in most jobs regardless of skill level and salary level) for up to 2 years and is open to applicants aged 18 to 30 from:
Australia
Canada
Monaco
New Zealand
San Marino
Iceland
Additionally, applicants aged 18-30 can apply through the Youth Mobility Scheme ballot, and if chosen they can apply for the Youth Mobility Scheme visa if they are from:
Hong Kong
Japan
South Korea
Taiwan
The India Young Professionals Scheme which will operate in a similar way to the Youth Mobility Scheme (but with some additional qualifications/ experience requirement) is set to open in the near future.
There is no sponsorship required and no employer fees for this route (such as the immigration skills charge) making it a flexible and cost-effective way of recruiting young talent temporarily. The application is completed by the individual which costs £259 plus the health surcharge.
Find full details of the Youth Mobility Scheme visa on GOV.UK opens in a new window  
Temporary visa options
There are other visa options to consider for graduates including the Temporary Worker - Government Authorised Exchange visa route.
Find full details of the Government Authorised Exchange visa on GOV.UK opens in a new window  
Further information
Each graduate's situation is likely to be different and there may be other options open to them and each route has its own advantages. You may wish to seek further support on the best options if you are looking to recruit. The key is planning ahead in order not to miss any opportunities to hire the talent you need.
The information contained in this update is accurate as of 9 March 2022.
Talk to us
TalentScotland can offer general guidance around visa and immigration. If you've got any questions about visas or the immigration process, get in touch with our team.