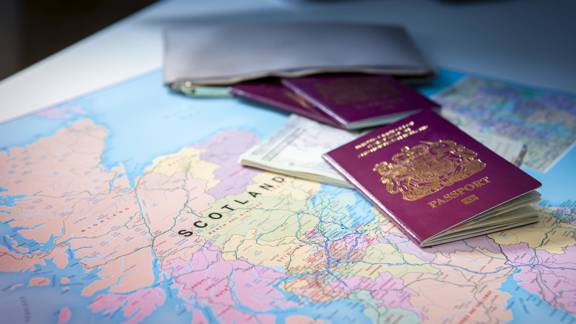 British National Overseas visa – what employers need to know
In January 2021, the UK Government introduced the new British National (Overseas) visa route (BNO). This visa route was brought in to allow those from Hong Kong who are British Nationals (Overseas) and their eligible family members to come to the UK to live, work and study in the UK for either 2 years and 6 months, or 5 years.
How many applications have there been?
There were almost 70,000 out of country applications (and almost 90,000 in total) applications made under this route from when it opened on 31 January 2021 until 30 September 2021. Almost 60,000 out of country applications (and over 75,000 in total) had been granted in that period.
Just to compare – in the full year to the end of September 2021, there were just over 126,000 out of country skilled worker applications granted for all nationalities - which shows how popular the BNO route has been.
Find out more about the welcome programme on GOV.UK opens in a new window
In May 2021, the Home Office's analysis estimated that between 258,000 and 322,400 people might come to the UK under this route in the first five years. As a result, this is likely to be a visa route that more employers will come across when it comes to recruitment. Some job applicants might apply for jobs when they have already secured this visa and have come to Scotland to work. In other cases, it might also be a useful visa route to think about if you wish to recruit international talent.
Why might this be a good visa option for recruiting international talent?
This visa route has advantages over some alternative visa routes. Unlike the Skilled worker route, this visa does not require employer sponsorship. There is no Immigration Skills Charge for the employer to pay if someone has this type of visa. The employer does not have to pay any costs towards the visa at all.
The BNO visa itself also has advantages for employers as the visa process is completed by the individual applying to come to the UK and the visa is also very flexible. The individual can work in highly skilled, medium skilled or low skilled jobs (or take up self-employment). The only jobs which are excluded are working as a professional sportsperson or sports coach. The visa is not tied to a business or an employer. This means that the person can change their role or take up a promotion without any issues.
For the individual, the visa application fee is also only £180 for the 2-years and 6 months visa, or £250 for the 5-year visa which is lower than many other types of visa. The person will be able to bring qualifying family with them and to settle in the UK if they live and work for 5 years (provided that they meet the criteria for settlement).
How do I complete right to work checks on those with this type of visa?
You should carry out right to work checks in the usual way before the person starts work. The guidance on right to work checks is changing on 6th April 2022 so always check the current guidance on the GOV.UK opens in a new window .
Online right to work checks can be carried out through the GOV.UK online service for those who have a BNO visa which makes the process simple and quick in most cases.
What are the key take away points?
The British National (Overseas) visa route is a relatively new and popular visa route which has many advantages for employers looking to recruit those who are eligible for it
The process is simpler and generally cheaper than many alternative visa routes and provides flexibility for employers
If you come across someone with a British National (Overseas) visa looking to work for you, ensure you follow the Right to Work guidance to complete the correct checks for these individuals
The information contained in this update is accurate as of 1 March 2022.
Talk to us
TalentScotland can offer general guidance around visa and immigration. If you've got any questions about visas or the immigration process, get in touch with our team.