Scotland's quantum revolution
23 Feb 2021 • 4 minute read
Did you know Scotland is home to world-leading quantum experts? Find out why global investors are choosing to invest here.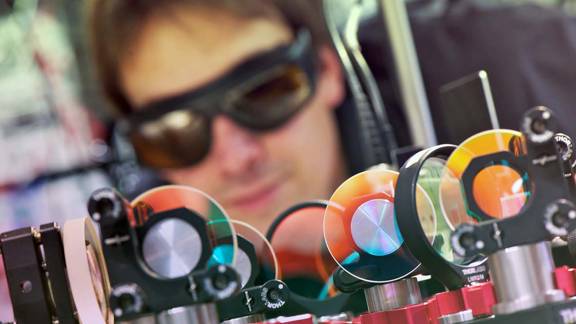 Did you know Scotland is home to world-leading quantum experts within our universities and business community? It's no wonder we're excited about working together to develop next-generation computing technologies here in Scotland – and why global investors are piling money in.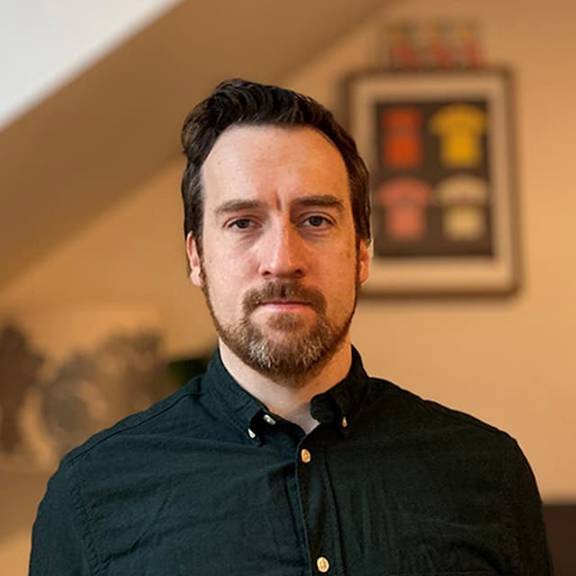 Written by Graham Hatton opens in a new window  
Scotland's growing cluster of small and medium enterprises in quantum technologies benefit from our ongoing support working closely with academics. One of the best-known examples is Glasgow-based M Squared Lasers opens in a new window – its award-winning products have led to breakthroughs in many areas of science, including the UK's first commercially viable Quantum Accelerometer. Its customers include Nobel Prize-winning scientists, leading universities and innovative manufacturers.
The company's precision lasers provided the means for the European Space Agency project Sentinel 5P to measure pollutants such as ozone, formaldehyde and nitrogen dioxide from space – it's the best data set that humanity has on the health of our planet.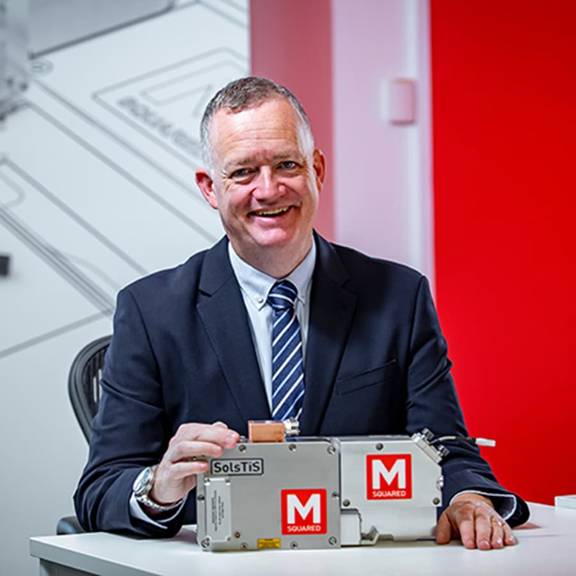 UK universities working together on quantum computing
The Scottish Centre for Innovation in Quantum Computing and Simulation opens in a new window brings together world-class expertise across quantum hardware and software from the universities of Strathclyde, Edinburgh and Glasgow.
The University of Edinburgh is already a partner in the Quantum Computing & Simulation Hub opens in a new window , aiming to tackle the research and technology challenges of quantum computing. The Hub is a collaboration of 17 universities, led by the University of Oxford and supported by more than 25 national and international commercial and governmental organisations.
UK's first commercial quantum computer
The University of Edinburgh is also one of the partners in a £10 million project to develop the UK's first commercial quantum computer opens in a new window . This is led by the UK subsidiary of Californian quantum circuits specialist, Rigetti. The other collaborators are Oxford Instruments Nanotechnology Tools, Standard Chartered Bank and Phasecraft.
Over three years, the partners will build and operate the first quantum computer in the UK. They'll make it available to partners and customers over the cloud, and they'll pursue practical applications in machine learning, materials simulation and finance.
"Quantum computers have already been built by IBM, Google, and Rigetti and these are being exploited by other businesses in UK and elsewhere," says Professor Elham Kashefi, who leads the quantum team at Edinburgh University's School of Informatics. "But they are what we call noisy devices – early prototypes that still need work before we have a machine we can take to market."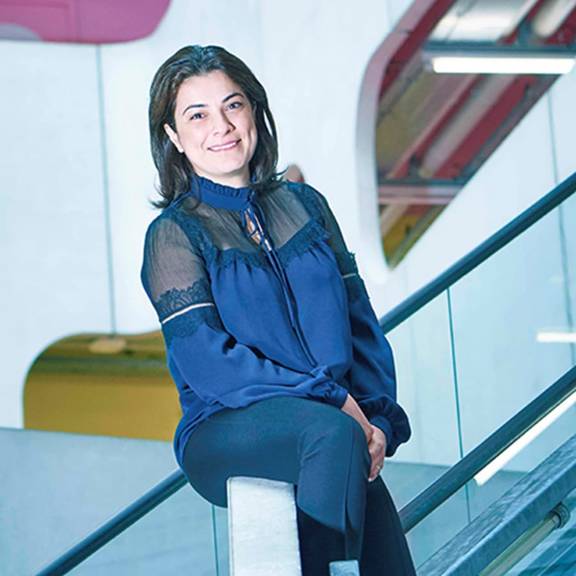 The future of internet security and quantum computing
The University of Edinburgh is already home to the £79 million UK national supercomputer ARCHER (standing for Advanced Research Computing High End Resource). This is hundreds of thousands of times more powerful than a traditional desktop computer and is used to run massive research simulations.
The University of Edinburgh's School of Informatics is a world leader in computing-science research and teaching. And it has one of the biggest research groups in quantum software in the UK. Experts from a wide range of backgrounds are involved in researching complementary aspects of quantum software, including quantum programming languages, quantum machine learning and quantum simulation, quantum cybersecurity and quantum verification.
Professor Elham Kashefi co-founded the fields of quantum cloud computing and quantum computing verification and says she is most excited about the potential of a completely secure internet.
"We can develop a new quantum internet from scratch with privacy and integrity at its core," Elham says.
Join Scotland's quantum community
My role as team leader at Scottish Development International involves working with technology businesses looking to invest and develop operations in Scotland. We can help you identify and connect with potential partners, understand the talent pool, find premises, gather market intelligence and gain insights.
Meantime, if you'd like to chat about specific support, contact me direct through LinkedIn.
You might also be interested in
Fraunhofer's investment in Scotland

Fraunhofer's Centre for Applied Photonics at the University of Strathclyde is taking quantum to another level, leading an ambitious £10 million project to develop faster, thumbnail-sized technology.

Software and IT opportunities

Setting up your software and IT business in Scotland gives you access to a dynamic and supportive ecosystem including the best tech talent and creative minds.

Innovation in Scotland

Scotland is the ideal environment for innovation, with talented people, excellent support and a history of innovative ideas.
Get regular updates from us about the companies who choose to do business here.
Got a question?
If you'd like to hear more about Scotland's advances in quantum and how Scotland could be an ideal location for your tech business, we're here to help.