Global telecommunications company Mangata chooses Scotland for its new space engineering hub
06 Dec 2022 • 3 minute read
Find out why global telecommunications firm Mangata has chosen Scotland for its research and development facility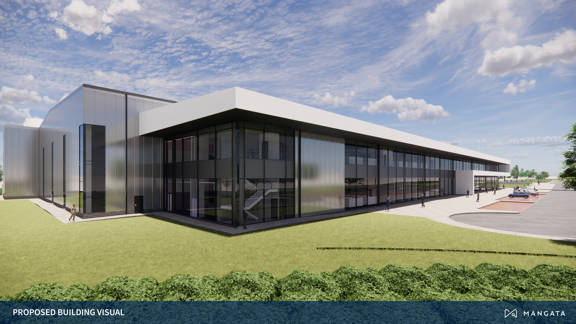 Prestwick International Aerospace Park will be the new home of Mangata's research and development, satellite manufacturing, and space system and core network operations.
Mangata thinks Scotland for space
Mangata will create up to 575 jobs at the new hub at Prestwick International Aerospace Park. It's already home to Scotland's largest and most established aerospace cluster, featuring 20 global and local companies, including BAE Systems, GE Aviation, Spirit AeroSystems, Woodward and Collins Aerospace, which together employ 4,000 people.
Scotland's space sector has seen significant growth in recent years and is forecast to generate over £2 billion in revenue by 2030 (according to a study by Scottish Enterprise opens in a new window ). This growth has been driven by the commercial responsiveness, affordability, and rich space ecosystem in Scotland.
It's these factors, combined with the strong research and development base, data science talent and unique collaboration between industry, academia and government, that drew Mangata to our shores.
A Satellite centre for the Scottish and UK space industry
Mangata is building a global satellite telecommunications network with sustainable, cutting-edge technology. It's designed to reach and connect any community, anywhere on Earth, removing barriers and inequalities for the four billion people without adequate internet access.
The Prestwick site will support this mission by bringing the firm's research and development, production and operation facilities together under one roof. Following its launch, it will include a satellite operations centre, as well as a network operations hub to operate the firm's end-to-end global communications network. Lastly, an R&D base will house and develop the company's innovative microEdge data centres.
The new location will make the firm more efficient across all aspects of its technology development and operations networks, which is key to bringing customers a cost-effective, state-of-the-art network.
The facility will produce and test more than 24 medium class satellites every three months, and will be able to qualify, integrate and test satellites of up to 1500kg for the space and launch environments.
Investment through shared values, collaboration and innovative funding
Several public sector organisations came together to make Mangata's move to Prestwick possible. Scottish Enterprise, the Scottish and UK governments and South Ayrshire Council contributed to an innovative funding package that totalled over £83.7 million.
Juliette Neu, Chief Experience Officer at Mangata Networks said:
 "All the Scottish organisations involved have been incredibly supportive of our efforts to bridge the gap in global connectivity and access.
"Mangata is passionate about connecting humanity all around the world, using the systems we will develop in Scotland. We saw this same spirit to serve in the local and global community in our interactions in Scotland. Everyone is so committed to helping each other. That drive is at the core of our shared values and mission."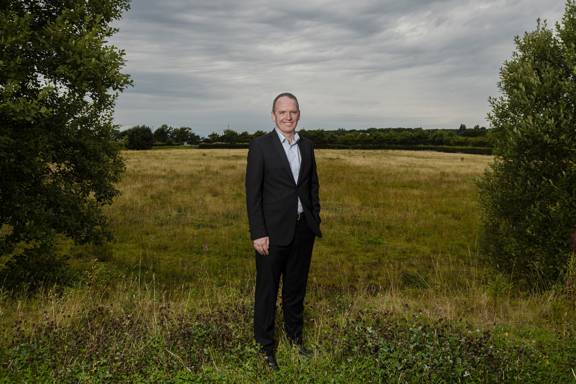 About Mangata
Mangata Networks opens in a new window was founded in February of 2020, financed by Meta Venture Partners. Its subsequent investors include Playground Global, Temasek, ktsat, Promus Ventures and Scottish Enterprise. Mangata is a Phoenix-based organization with operations in Denver, Seattle, London, Prestwick, Singapore, and Seoul.
Mangata is using a proprietary HEO (highly elliptical orbit) and MEO (medium earth orbit) satellite constellation, bundling backhaul connectivity to our intelligent MangataEdge™ micro data centers. We extend the cloud to the edge of the network, close to our users. Our single unified network will provide scalable B2G and B2B connectivity that is affordable and accessible to anyone, anywhere on the planet.
Want to find out more about setting up in Scotland?