Boeing lands in Scotland
04 Mar 2020 • 2 minute read
New alliance aims to grow airline manufacturer's supply chain and create new jobs.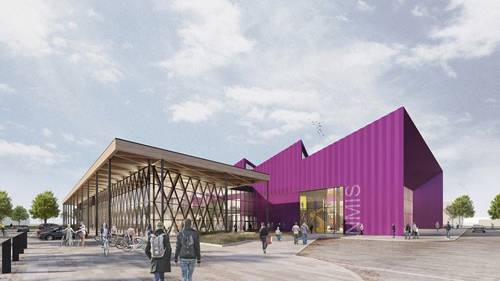 Boeing Scotland Alliance 
Over the next five years, the alliance aims to double the aircraft manufacturer's supply chain and create 200 new quality jobs in Scotland.
Boeing and Scotland will explore opportunities to work together and will initially focus on sectors including space, advanced manufacturing and digital technologies.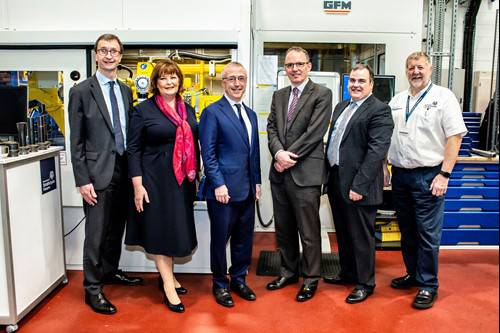 Boeing UK has signed the strategic alliance with Scottish Enterprise, Scotland's national economic development agency. It's expected to lead to new opportunities for companies, universities and regions across Scotland.
It will initially focus on sustainability initiatives within the aviation sector which support Scotland's transition to a net zero economy by 2045. It will also look for innovative solutions in key areas. For example, how to reduce manufacturing time and materials waste which could lead to lower aircraft weight. This could lower carbon emissions through greater fuel efficiency.
Manufacturing for the future
One of the first activities to come from the alliance is an £11.8 million Research and Development (R&D) project between Boeing and the University of Strathclyde's Advanced Forming Research Centre, part of the National Manufacturing Institute Scotland (NMIS). Boeing is establishing a team in Scotland to support the project, which will look at metallic component manufacturing as the basis for future aircraft components.
Through this project, Boeing has become the first strategic industrial partner for NMIS. This £65 million, industry-led, international centre of manufacturing expertise operated by the University of Strathclyde, will make Scotland a global leader in advanced manufacturing. 
NMIS is the anchor tenant of the Advanced Manufacturing Innovation District Scotland (AMIDS) site being developed by Renfrewshire Council.
You might also be interested in
Why Mangata chose Scotland

Mangata, a US firm specialising in satellite-enabled telecoms services will establish a European R&D hub in Scotland, tapping into local skills and talent.

Infrastructure and connectivity

Scotland has excellent transport links to the the UK, Europe and the rest of the world, as well offering a first-class digital infrastructure.

Satellite company touches down

Growing space sector brings Celestia Technologies Group to Scotland 
Ask our experts
Got a question about investment opportunities in Scotland? We're always ready to help.