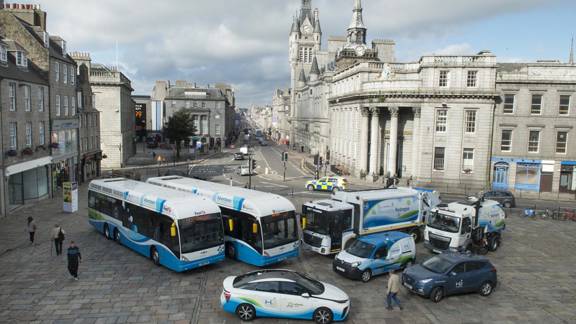 Company investment opportunities
There's never been a better time to invest in Scotland. People want to live here and businesses are thriving here. We've built on our heritage of innovation, lowered our business rates to be the best in the UK and created a dedicated government team to support investors like you.
Scotland - where ideas become legend
Find your next investment opportunity within a strong pipeline of scaling businesses in Scotland. These companies will accelerate the development and delivery of new and emerging low carbon technologies while contributing towards the transition to net zero.
With valuable business opportunities and attractive investment returns, Scotland has the perfect blend of talent, financial resources and a values-driven agenda.
Benefit from Scotland's extensive toolkit of investor-friendly financial policies that encourages growth and investment, alongside a thriving ecosystem that supports innovation and idea sharing.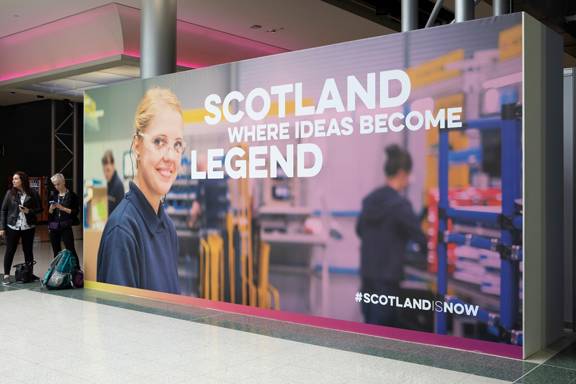 Find your next company investment
Low carbon transition
Scotland's commitment to reach net zero emissions by 2045 is backed by a clear and ambitious legislative framework. In Scotland, there are opportunities for capital investment in clean technologies including:
Low carbon transportation
Heat decarbonisation
Carbon capture
Hydrogen
Emerging energy generation technologies
Scotland is on the cusp of a climate tech revolution with Scottish companies developing new tech that can help meet the challenge of global climate change.
Scotland's emerging climate technologies 
Life sciences
Scotland's life sciences industry has seen a 10% year on year growth since 2010. Some of the largest global life sciences companies have a presence in Scotland.
Drug discovery, biotechnology and diagnostics top Scotland's investment portfolio with over 20% of new capital going into life sciences.
High value manufacturing
Scotland's manufacturing businesses are embracing innovation and moving into markets that are increasingly advanced and high value.
Major growth sectors in Scotland include medicines, low carbon transport, chemical industries, space and satellites, healthtech, and food and drink innovation.
Digital
The digital sector in Scotland is forecast to grow at twice the rate of the rest of the economy and for every £1 of risk capital invested in the tech sector it generates £6 for the economy.
Significant areas of growth within this sector include fintech, software development, data science, artificial intelligence (AI), digital health, sensors and connectivity.
Explore Scotland's high-growth industries 
You might also be interested in
Project investment opportunities

Looking for investment projects that will deliver a sustainable future and strong commercial returns? There's never been a better time to invest in Scotland.

How we can help

Our clear planning, reliable regulation and market-leading rates means Scotland's opportunities are open to you.
Want to find out more about company investment opportunities in Scotland?