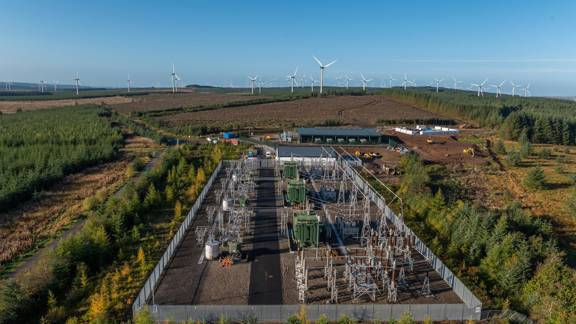 Energy education and training companies
Join the companies already working with Scotland's outstanding energy education and training providers to equip local teams with the most up-to-date skills.
Did you know?
Scotland's energy training and education is available in a range of formats, including interactive learning and in-class sessions taught by highly qualified industry experts.
74% of industry leaders

consider Scotland one of world's best training grounds.

250,000 offshore workers

are globally trained by Scottish providers to best-in-class OPITO standards.

1,500 apprentices

have been supported into the industry by the Oil & Gas Technical Apprenticeship Programme.
Scotland leads the world in energy training and education

Blended learning to meet your needs

Scotland's internationally accredited energy training and education providers offer packaged and customised specialist solutions and consultancy services for on and offshore operations. Backed by over 50 years of experience in subsea oil and gas, customers from every corner of the world are benefiting from Scotland's world-renowned expertise.

Dedicated to safety and quality, Scottish training providers are made up of talented engineering specialists and leading operational instructors. They bring their vast knowledge and real-world expertise to online and offline classrooms. Through in-depth training regimes and educational programmes, global customers have access to some of the industries most up-to-date skills training available.

Considered one of the best training grounds in the world, Scotland's oil and gas training suppliers offer state-of-the-art training facilities. They blend practical and theoretical skills, use real life equipment and operational processes and ensure competence and compliance becomes second nature to students.
Benefits of choosing Scotland for energy training and education
Standards and accreditation
The safety of an energy workforce relies on good practice and good practice begins with great training and education. Acquiring the right skills and applying those skills at the right time, in the right way, can save lives and prevent costly environmental damage. Scotland's highly accredited training suppliers have already trained over 250,000 offshore workers to best-in-class international OPITO standards.
Technology and innovation
Following the acceleration of digitisation during the global pandemic, many of Scotland's training providers are using the latest learning technologies available to revolutionise their training curriculums. This includes working with virtual reality, cloud security, digital modelling and simulation to deliver interactive content to oil and gas workforces around the world.
Expertise
Scotland's reputation for on and offshore oil and gas operations is trusted and well respected throughout the world. The high level of industry training expertise found in Scotland is a result of a thriving oil and gas sector, backed by world-class academic and research facilities. This, combined with a culture of knowledge sharing, ensures Scotland's training providers are consistently offering some of the best training solutions in the world.
This world-class expertise is why so many globally focused energy companies — such as ROV and hydrographic solution provider Rovco — choose Scotland as a base to develop and grow their business.
Top Scottish energy education and training companies
Aberdeen Drilling School
A leading training provider servicing the drilling, well services and well engineering industry with internationally accredited and operationally relevant training. Since 1982, Aberdeen Drilling School opens in a new window has trained over 150,000 professionals from over 50 countries.
Jee Limited
Jee Limited opens in a new window has grown to become a leading subsea engineering firm delivering projects globally. Its multi-disciplinary team of chartered engineers includes industry specialists spanning design and installation, pigging, plugging, integrity management, lifetime extension and decommissioning.
Namaka Subsea
Namaka Subsea opens in a new window is an Aberdeen-based company that provides skills training and local content programmes to emerging energy markets. These are designed to upskill local professionals to ensure they are competent and compliant.
Access to academia and further education
Scotland is also home to world-class academic institutions, partnerships and programmes that offer energy companies access to expertise, research and training.
Energy Technology Partnership
The Energy Technology Partnership (ETP) opens in a new window is a group of 14 Scottish universities that focus on energy research, design and development. It's the largest power and energy research alliance in Europe. 
RGU Energy Transition Institute
The Aberdeen-based RGU Energy Transition Institute opens in a new window focuses on the opportunities and challenges of the North Sea's rapidly maturing offshore energy sector. It can provide your company with training, consultancy, professional development and more.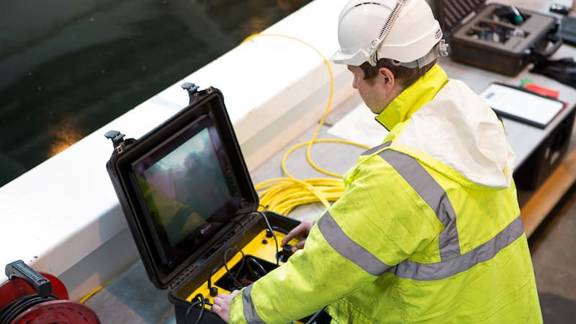 How we can help
Whether you're looking for the right suppliers or have a potential energy training and education project in mind, we'll help you make the right connections to support your needs.