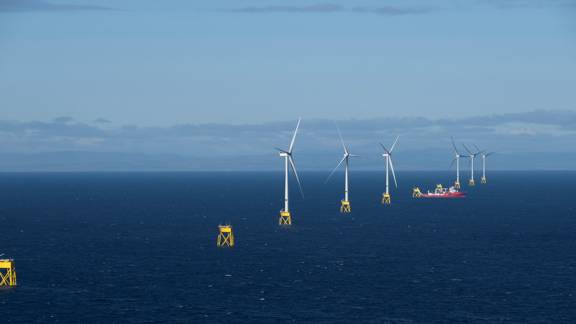 Choose Scotland for trade and investment
Whether you're looking to set up a business in Scotland or you're an overseas buyer, we can help you find the solutions, products and services you need. In Scotland, health, happiness, equality and sustainability combine to create a dynamic business environment — making us the perfect choice for foreign direct investment (FDI) and trade.
Scotland — your perfect partner for:
Who we are and how we can help you
Scottish Development International is Scotland's trade and inward investment agency. We help businesses from around the world do business in or with Scotland.
If you're an overseas business looking to set up in Scotland or source Scottish products, services or innovation, we can help.
Scotland — a place full of business opportunities
Learn about Scottish opportunities and activities for you and your business. 


Get funding and grants advice

Our partner, Scottish Enterprise, can help you find funding to grow your business or project through targeted grants, or support from other sources. Find out more on the Scottish Enterprise website.

Action on climate change

The transition to net zero emissions opens huge opportunities to innovate and grow your business in Scotland. We all need to take action now. Learn how Scotland is playing its part.

Become an investment partner

Scottish Enterprise can help you find opportunities to invest in early-stage and expanding companies with high-growth potential. Find out more on the Scottish Enterprise website.
One-to-one support
Scottish Development International has more than 30 offices around the world with our staff ready to help you set up and grow your business in Scotland. A cost-effective home with the skills you need, along with opportunities to expand and further support to grow globally. You'll benefit from Scotland's welcoming business environment, diverse industries, vibrant cities and our stunning landscapes too. 
And, if you're looking to buy quality goods or expertise from Scottish companies, whether it be digital expertise or high-quality food produce, we can help connect you to these opportunities. Scotland's long tradition of tech innovation is matched by our excellent infrastructure of suppliers, industries and networks, making us your natural trading partner.
Why Scotland?
Learn about the benefits of trading and operating in Scotland.
Financial and tax incentives

Scotland offers attractive incentives to help you upskill your staff, develop new products and services, and access growth capital.

Innovation

If you're looking to bring a new idea to the market, we can connect your business with funding, expertise and world-class innovation centres in Scotland.

Trade opportunities

Looking for suppliers of quality goods and services or need help finding a tech solution? From food and drink to digital health, we'll connect you to Scotland's supply chains.

People and skills

We can help you find the right talent, skills and training to grow your business in Scotland.

Cost of doing business

Scotland is a cost-effective place to locate your business. It's less expensive to live and work in Scotland than cities like London, Zurich, Paris and Dublin.

Supportive environment

With easy access to government, businesses, universities, research and innovation centres of excellence, we can help you make the right connections to prosper in Scotland.
Latest business news from Scotland
Explore our recent news stories and features.
28 Nov 2023 • 5 minute read

Learn how artificial intelligence (AI) innovations are making a significant difference in Scotland.

13 Nov 2023 • 2 minute read

Scottish Enterprise has awarded XLCC £9 million to help develop its £1.4 billion Hunterston cable manufacturing facility.

31 Oct 2023 • 5 minute read

Learn about the innovative Scottish wind energy projects designed to decrease carbon emissions from North Sea platforms.
Join our mailing list
Stay up to date with how businesses like yours are making the most of the opportunities, talent and support available in Scotland.